SHI-TENNO (Still Loading…)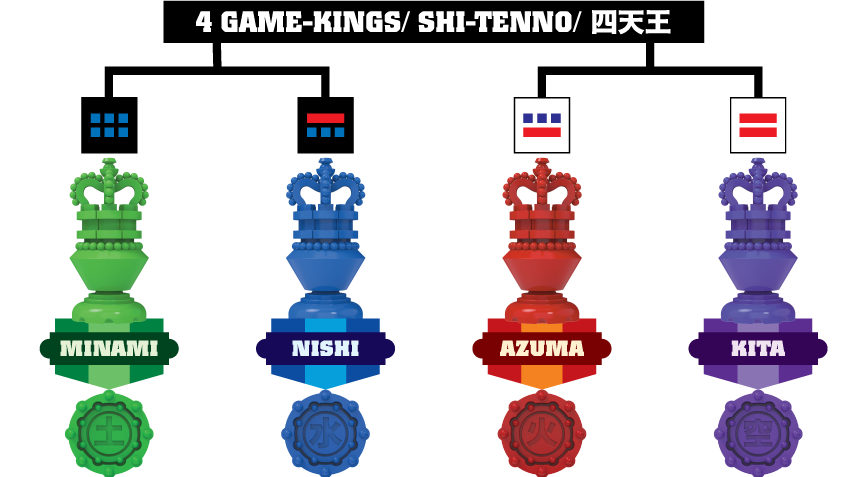 The 'SHI-TENNO' are the Four Game Kings!
From the 'Two Forms' spring forth the 'Four Symbols' know as ROOT 2. These are the eldest governing bodies that rule the Star Arena, know as the Four Game Kings! On the sharp edge of past and future, these celestial Kings battle in the perpetual present to uphold the purity and principles of the old. These Titans concern themselves with the Status Quo Ante of the Star Arena and are quartered in the Cyber Citadel. These inner rings holding the gateway to the Aethernet, are a 'MiniVerse' centered in the massive MetaVerse and subject to a different Code of Conduct.
---